A trooper takes up a position along a rocky incline to view the road. It is a common misconception that the desert is nothing but sand. Some areas are scrub, others strewn with rocks and even the occasional swamp.
Note his chapplies or desert sandals.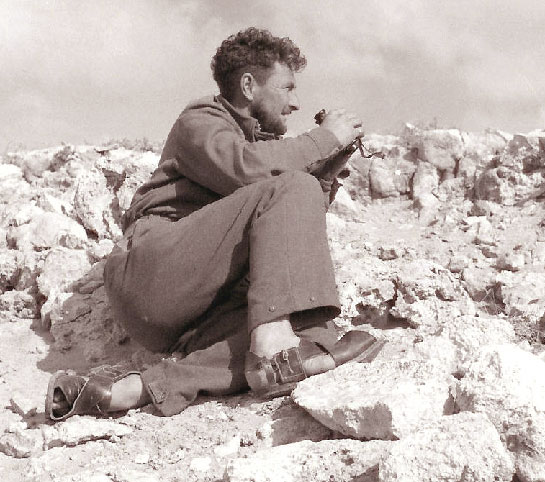 ---
Read more:
Updated on Mon, 02/07/2022 - 13:42.