Jeep patrol meets up with vehicles of the heavy section and prepares for the next phase. Note the dispersal of the vehicles. Also note the "Bombay Bloomers" on the trooper leaning over the Jeep hood.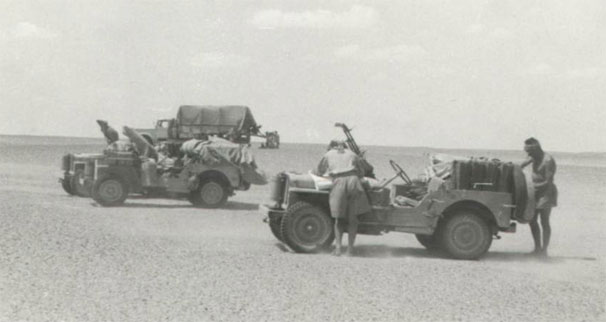 Rendezvous, Resupply, Repack, Redeploy -- Photo courtesy, Guy Harris.
---
Read more:
Updated on Mon, 02/07/2022 - 13:46.