Photo courtesy Brendan O' Carroll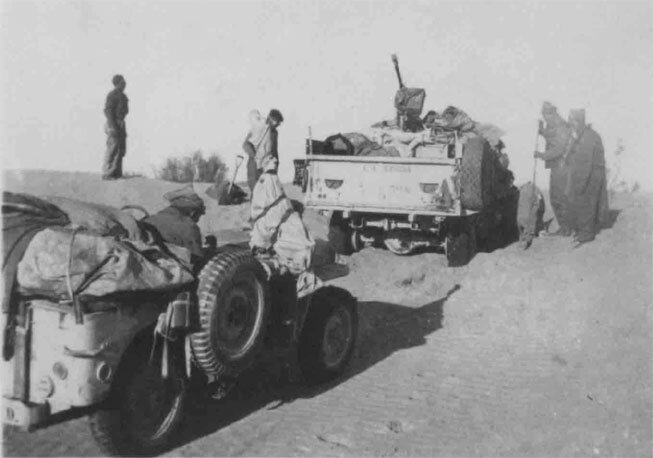 Patrol Commander's Jeep navigates a dune behind a 30 CWT. Note the covered gun and the relocation of the spare tyre.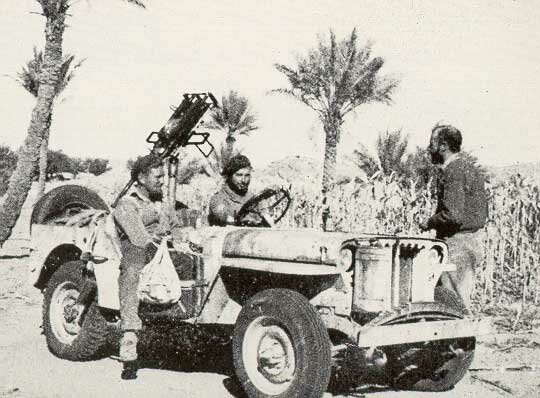 Lightly armed & camouflaged, a "Y Patrol" Jeep -- Sgt. Derek "Hutch" Hutchins behind the wheel. Note the twin .303 Brownings on center mount.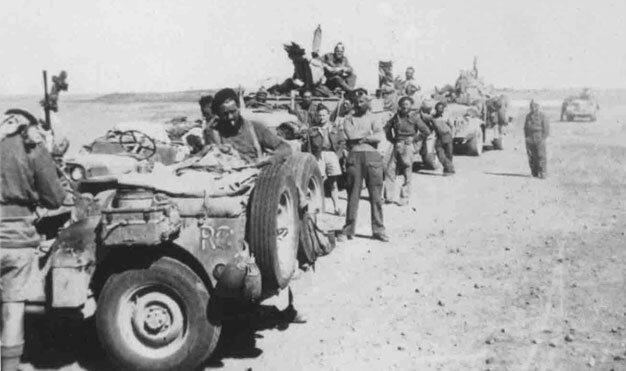 A "Bantam" of the Guards patrol acts a s a make shift map table.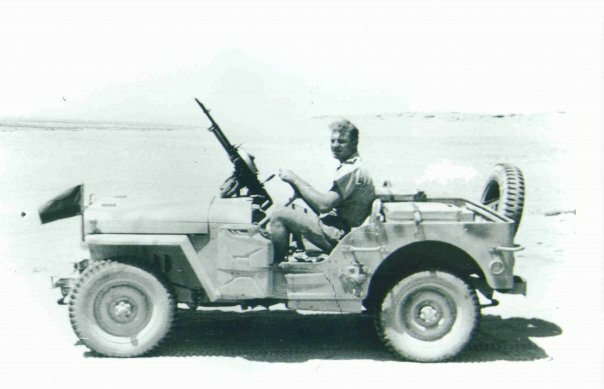 A stripped Guards Patrol Jeep mounts a Vickers GO. On the side is a German jerry can. The American fuel cans were a knock off of the venerable German fuel can and were considered inferior. Compared to their SAS counterparts, LRDG Jeeps were lightly armed and carried fewer supplies.
Updated on Sat, 02/05/2022 - 14:34.