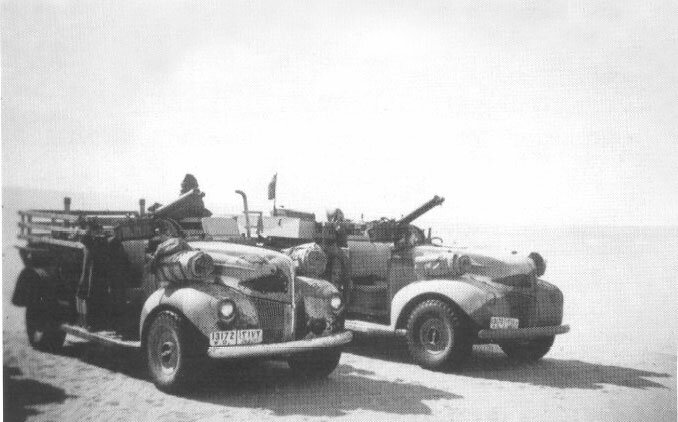 A pair of pilot trucks pose for a picture in the barren desert. Both mount a Vickers in front of the commanders seat.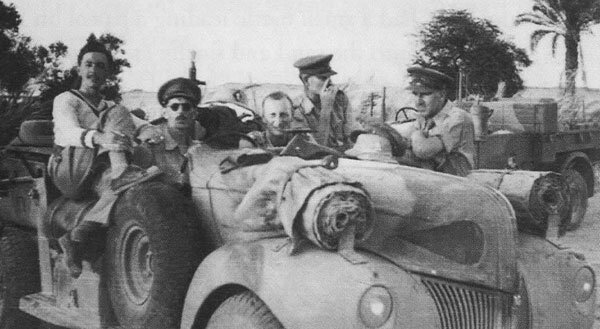 Close up view of S-Patrol's Pilot Truck. Note camouflage pattern and the mesh covering over the large holes cut in the engine's bonnet. Also of interest is the way the headlights have been painted.
Updated on Sat, 02/05/2022 - 14:27.