In the example below, the truck has been given an azure blue and Canadian sand campuflage pattern. In this case the truck uses a straight defined lines between colors. Such a pattern was designed to break up the outline of the vehicle and help it to blend into the hazy distant horizon.
Note: The pattern in the photo is not necessarily one used by T patrol or this vehicle. It is shown here purely as an example.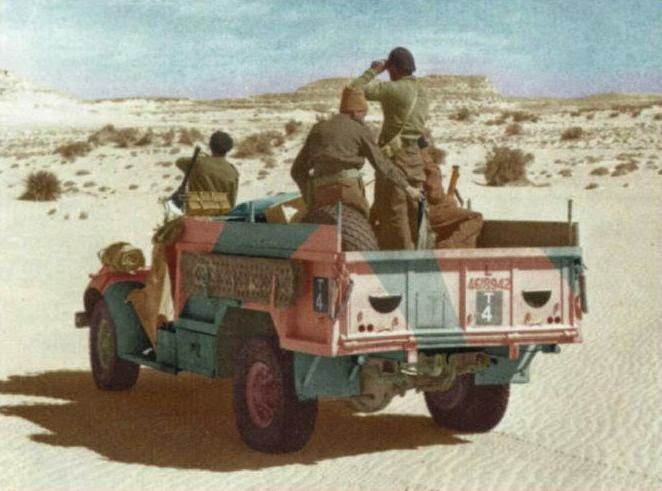 Updated on Wed, 02/16/2022 - 11:27.