In the example below, the truck has been painted overall sand followed by oversprays of desert pink, purple-brown, and light green. Patrol commanders determined how vehicles would be painted.
Note: The pattern in the photo is not necessarily one used by T patrol or this vehicle. It is shown here purely as an example.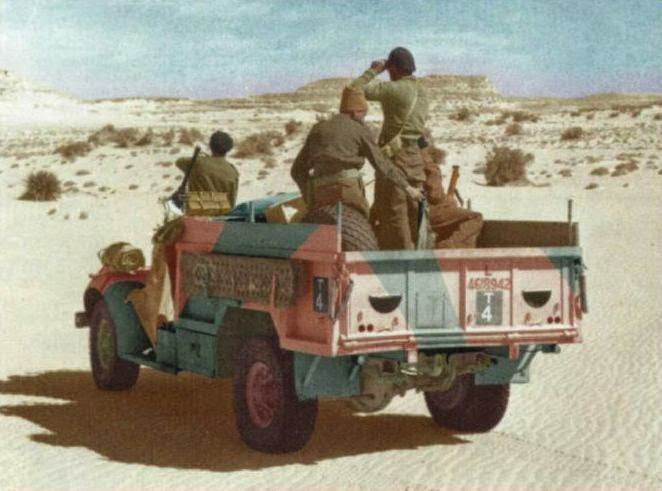 Updated on Wed, 02/16/2022 - 11:29.