Trucks of T Patrol set out on convoy. The lead vehicle is armed with a Boys AT rifle and a Lewis gun mounted next to the vehicle commanders seat. Four men comprise the crew of the lead vehicle. Besides the Boys AT rifle, a second machine gun appears to be mounted further back in the truck bed, possibly a Vickers MG.
All three vehicles (the third is barely visible behind the second truck), are done in an overall sand coloring.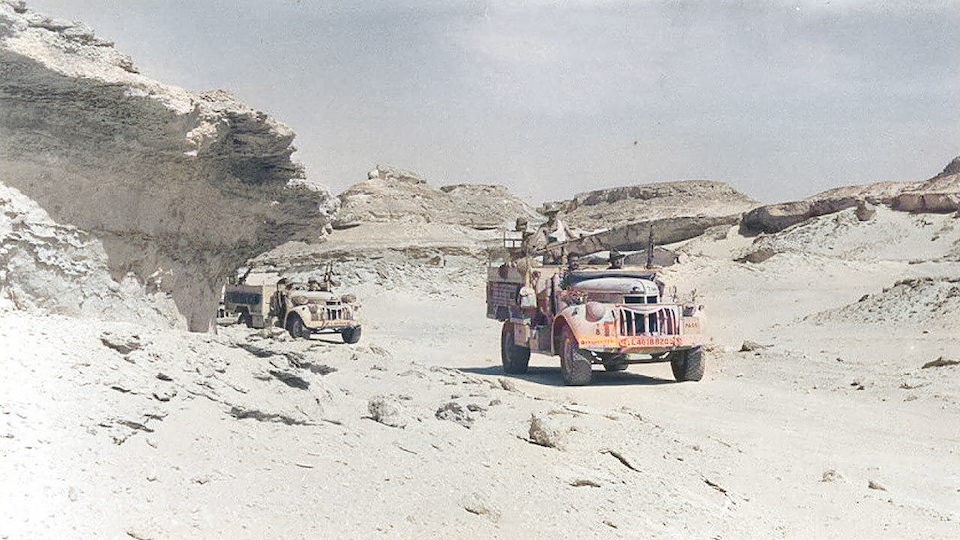 Updated on Wed, 02/16/2022 - 11:31.