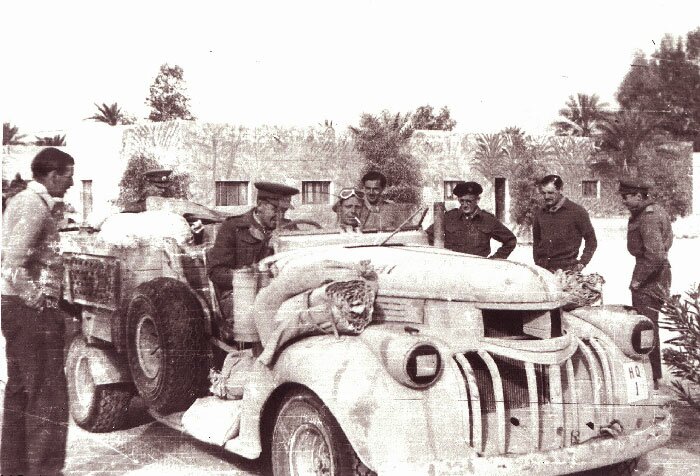 Behind the wheel of this 15 CWT is William Kennedy Shaw and riding shotgun is "Shorty" Barrett, LRDG Supply Officer. Note the camouflage pattern on the vehicle and the building!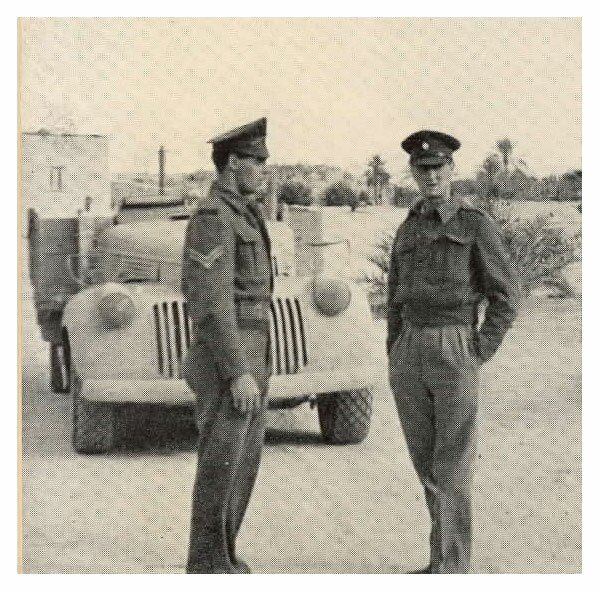 Cpl. Fraser and Tpr, Timpson pose in front of the Chevy 15 CWT. This vehicle still has the standard "waterfall" grill common to the civilian ¾ ton Chevrolet truck.
Updated on Sat, 02/05/2022 - 14:32.