Non Vi Sed Arte -- Not by Strength, by Guile
LRDG, Area of Operation
---
Rommel's Back Yard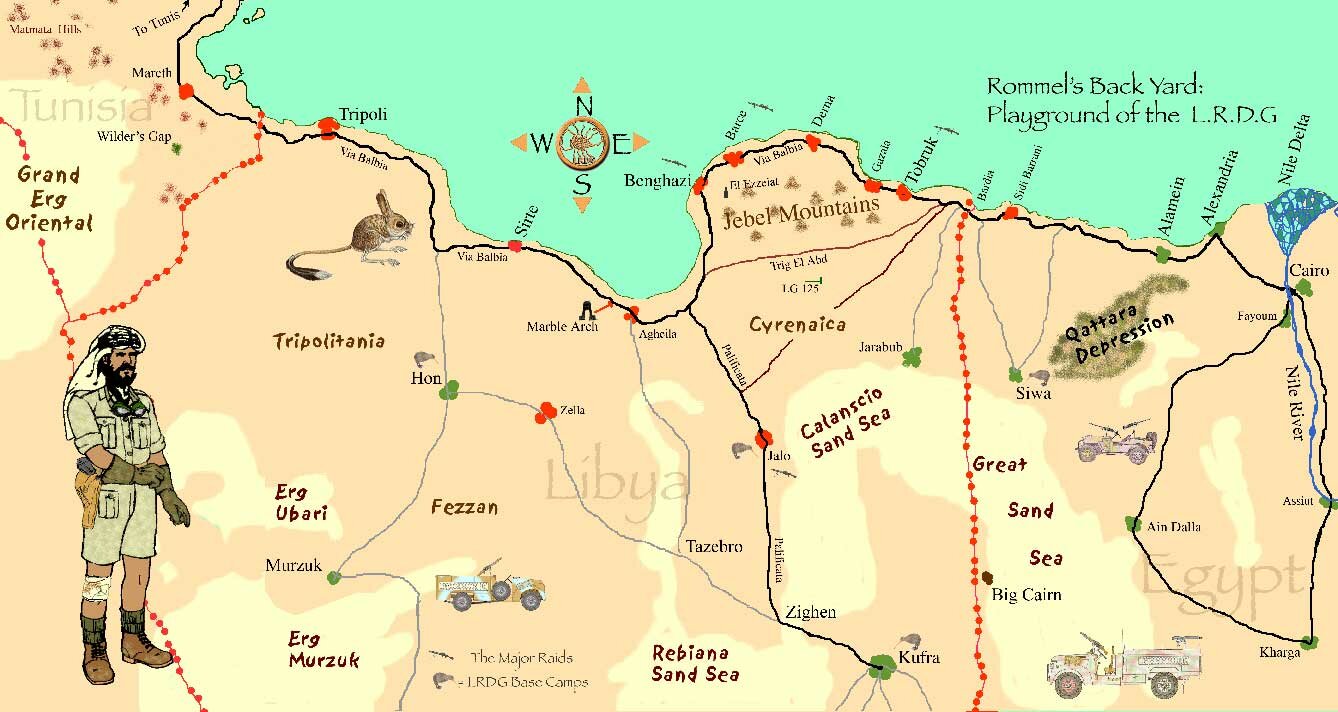 Click to view actual size.
The map above is also available in three segments as PDF files. The PDF files are all scaled to the same size and should, therefore print to the same scale. The segments overlap so that the three PDF files should form a map that is approximately 15 in. X 9 in. (38cm X 22 cm) when trimmed and fitted together. .
Download all 3 segments or choose a segment below.
---